StatHat iPhone App
View all your stats on your iPhone. Get push alerts. Free.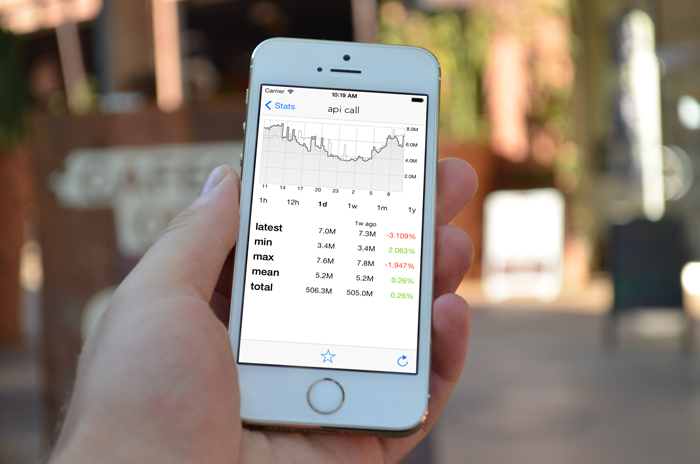 ---
View all your stats
The iPhone app allows you to quickly get an overview of all your stats and some basic metrics for the past 24 hours.
You can save stats as favorites and also look at recently viewed stats. The list of all your stats intelligently groups them by prefix for speedy navigation.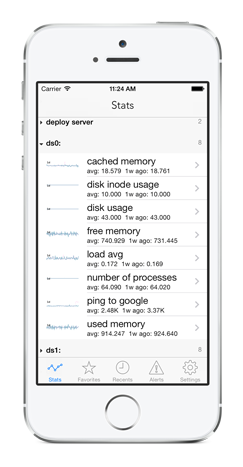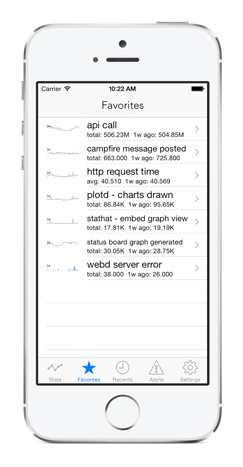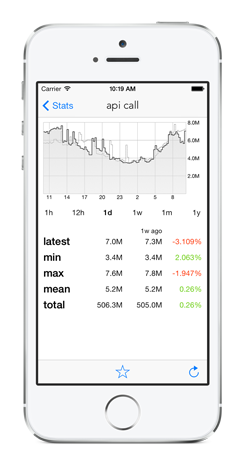 The details view displays data from one hour to one year. It calculates the min, max, mean, and total for the timeframe and shows you how that compares to the past.
To interact with the chart, turn your iPhone on its side for a fullscreen view. Touch the screen to get details about each data point.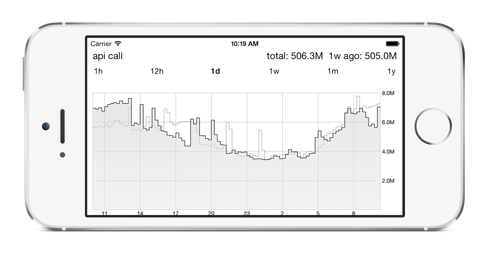 Push alerts
You can get all your StatHat alerts as push notifications on your iPhone. Instantly. All the manual alerts you configure and the automatic alerts that StatHat detects will be delivered to your iPhone.
StatHat account required
A StatHat account is required to use the iPhone app. It's free for up to 10 stats.