Status Board Integration
StatHat makes it a piece of cake to get your stats on Panic's awesome Status Board iPad app. You can put up to five stats in one graph module, or display a stat group in a table module.
---
Stat Details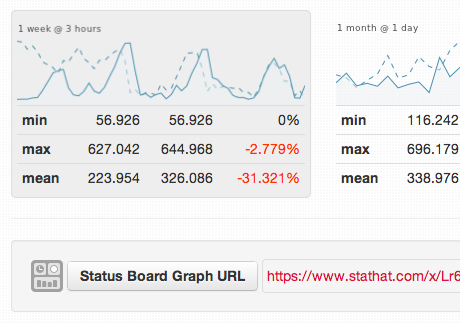 At the bottom of the stat details page is a Status Board button.
Press it and you'll get a URL to paste into a Status Board graph module. The URL is customized to show the stat at the selected timeframe.

---
Analyze
You can show up to five stats at once in a Status Board graph module using the analyze interface.
Add the stats you want, configure the timeframe with the sliders, then press the Status Board button at the bottom. It will give you a URL to paste into a Status Board graph module.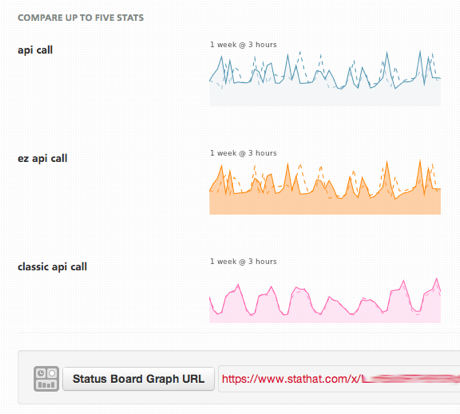 If you're on an iPad, tap on the button next to the URL to create the graph in Status Board.
Otherwise, copy the URL to the clipboard on your iPad (StatHat can email it to you). Add a graph module in Status Board and multiple StatHat stats will be in one graph on Status Board.

---
Stat Groups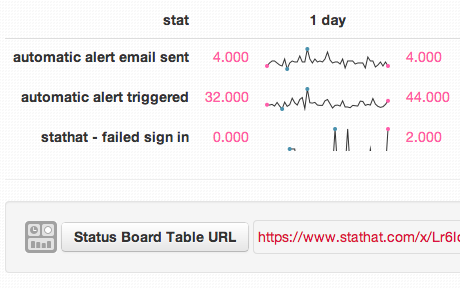 Want to put some StatHat stats in a Status Board table module? Use a stat group.
At the bottom of the group page there's a Status Board Table button. Press it to get a table module URL.

---
You can put StatHat data in as many graph and table modules as you want and mix and match them with all the other modules.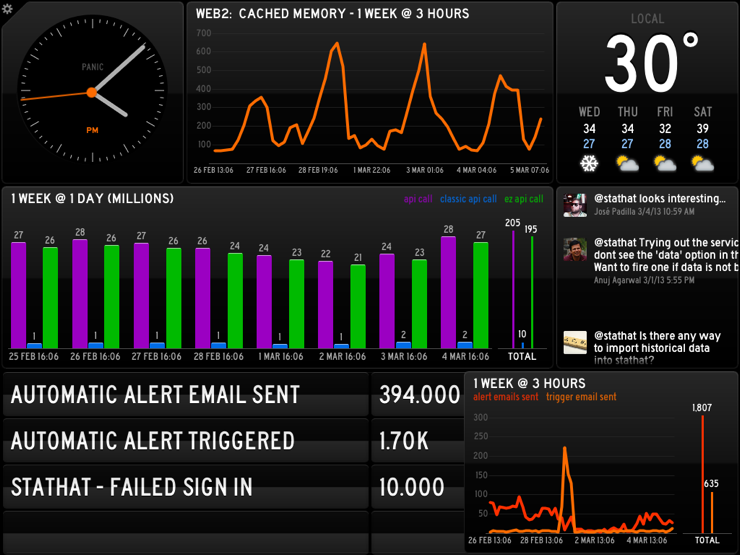 Let us know if there is anything we can do to help you integrate StatHat with Status Board.
---
New to StatHat?
Tracking stats in your code is super easy with StatHat. It takes just one line of code and you can create stats on the fly. Sign up now.